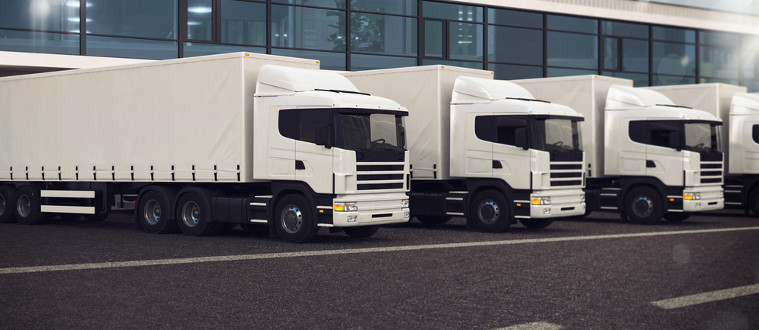 Regulatory and legal risks are all too common in the Haulage Sector and these risks are growing all the time.
The HSE can shut down your business and charge you for doing so; the DVSA can investigate your drivers; the Traffic Commissioner can revoke your operating licence. Are your drivers working too many hours?  Have any of them been speeding? Are their contracts up to date and legal? What if they're involved in a fatal accident?
Do you have the funds or the knowledge to defend yourself from such issues as HSE prosecutions, Corporate Manslaughter Claims or Licensing Decisions by the Traffic Commissioner? Can you afford to take valuable time off to attend court or police interviews?
The only way to reduce these risks and make sure your business can survive anything that's thrown at it is to get the right support before things reach a crisis point.
That's why we've teamed up with AXA and rradar, a new and radically different law firm, to provide advice, guidance, templates and support for you to help you spot problems and deal with them before they become crises.
What's covered?
Standard Management Liability cover
Benefits
What's covered?
HSE investigations
Fees for Intervention
DVSA investigations and prosecutions
Traffic commissioner investigations and hearings
Breach of Contract
Defending claims against directors
Employment claims
The MLP covers 3 main areas:
Legal defence for directors, trustees, partners and officers
Defence for the organisation itself
Defence against employment tribunal claims
It supports you against:
Every regulator
Regulatory investigations
Regulatory prosecutions
Breaches of contract
Fees for intervention
Employment tribunal and ACAS claims
The AXA MLP gives you:
£100,000 of employee theft cover
£25,000 of pollution clean-up costs
£25,000 of crisis PR support in the event of a sustained social media attack
Elements of cyber cover
Unlimited access to the rradar Advice Resource Centre
24 hours, 7 days a week crisis line straight to a solicitor at no additional cost
In addition to the various covers, having access to rradar's advice service can reduce the effect of non-monetary costs such as:
Loss of directors' time
Stress and worry for directors and managers
Lack of focus on the key business issues due to impending court hearings
Brand damage
Employee engagement effectiveness
Call us on 01772 752055
We can take your details and basic information and call you back to discuss next steps and likely premiums. Policy not due yet? Register your interest and we'll contact you nearer to your renewal.